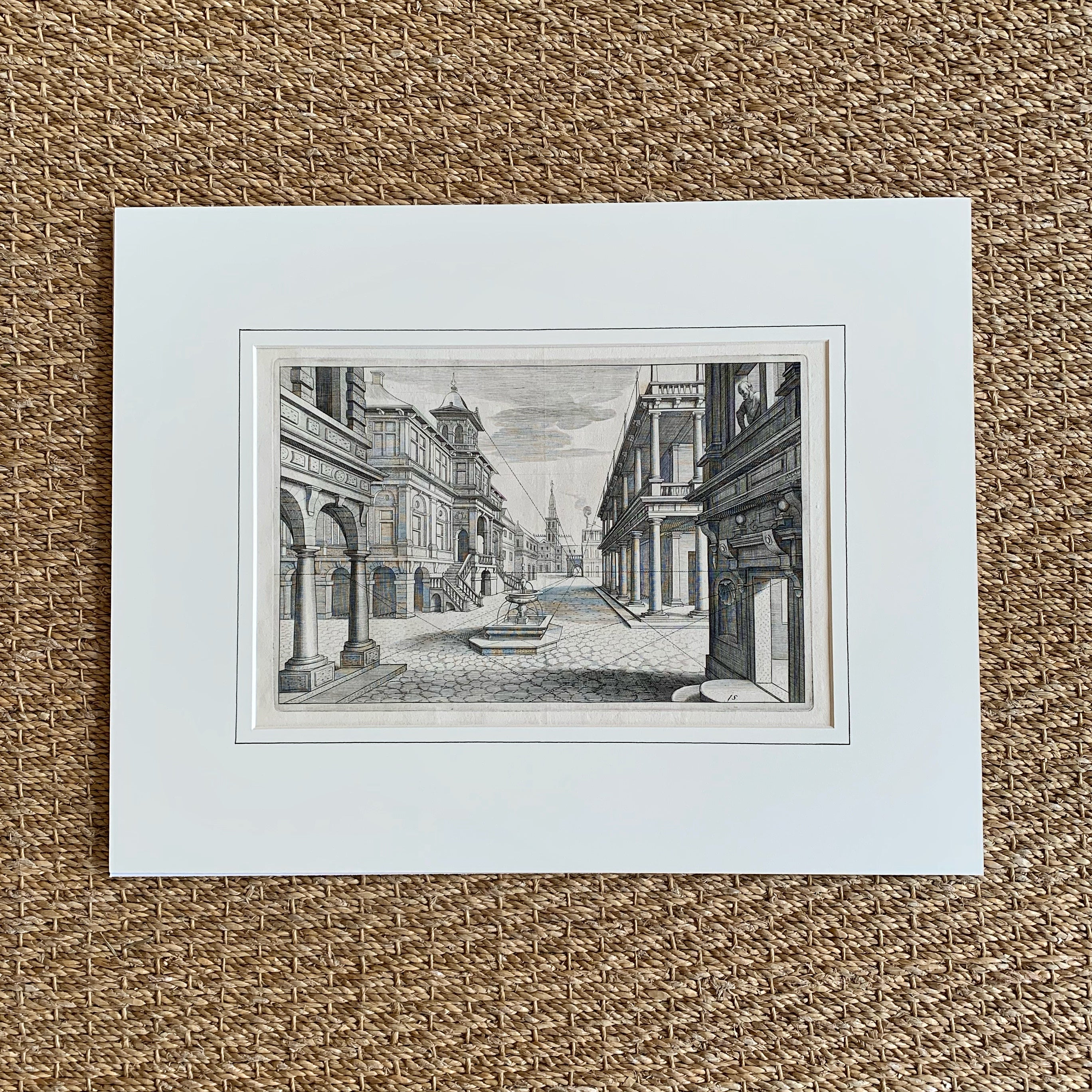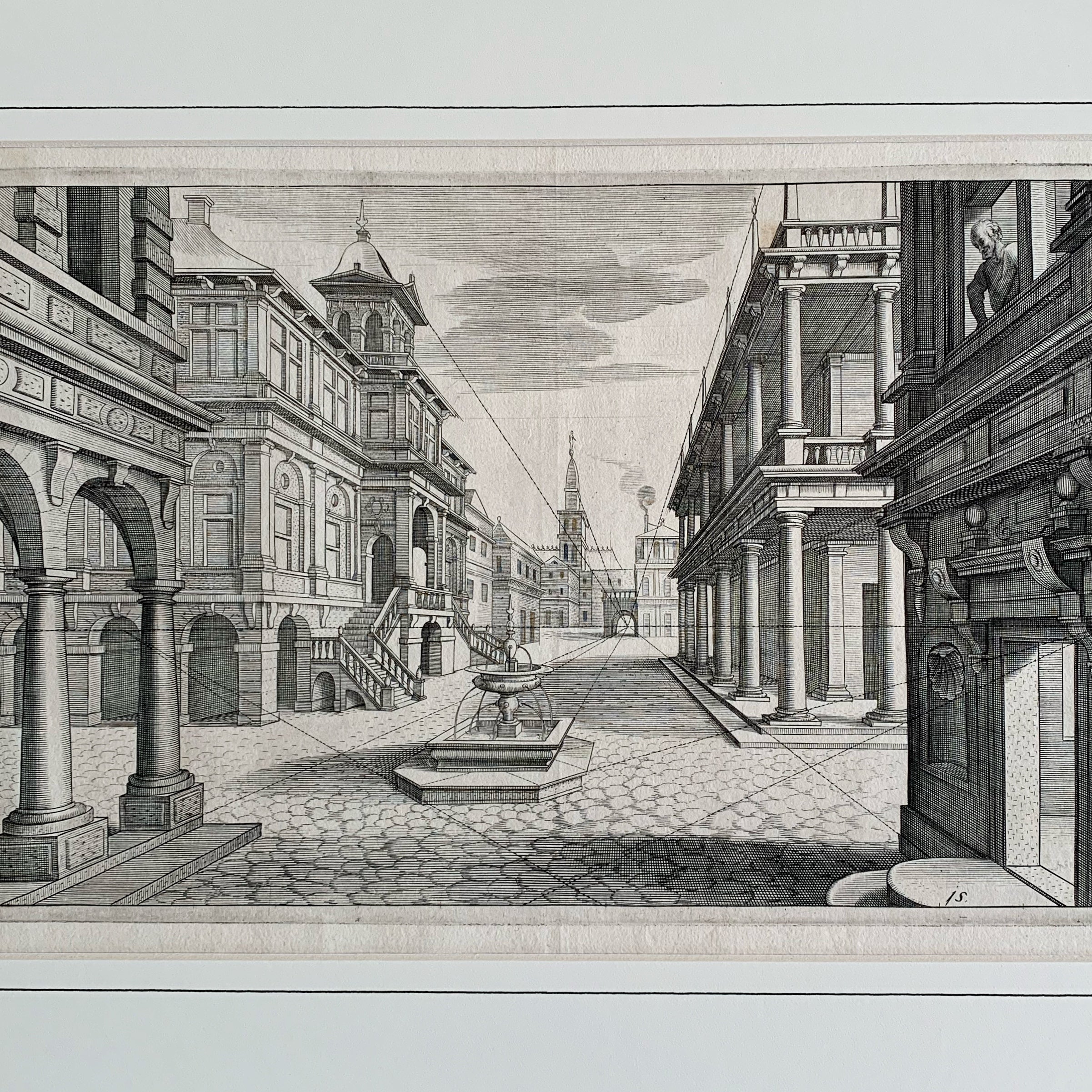 1604 De Vries Perspective Engraving Matted 7
This magnificent engraving is from Hans Vredeman de Vries, Book of Perspective, printed in 1604. It was one of the major guidebooks on perspective for designers, painters and architects. It is said that Johannes Vermeer owned a copy of this important work. Beautiful frames are 14" x 18". 
1604 De Vries Perspective Engraving Matted 7
FAQs
Do you ship?
Yes, we offer shipping throughout the U.S. and worldwide.
Do you offer local pickup or delivery?
Yes, we do offer local pickup and we will deliver if you are located within a 5-mile radius of our shop, located at 1903 Cahaba Road 35223.
Are your pieces authentic?
Yes, our products are antique originals unless otherwise noted. Full descriptions are included with each product. 
Can I have work framed?
We offer a large variety of framed and ready-to-frame prints, but we do not custom frame.